---
TAPESTRY POEM
Life is But a Weaving
My Life is but a weaving
Between my God and me
I cannot choose the colors
He weaveth steadily.
Oft' times He weaveth sorrow;
And I in foolish pride
forget He sees the upper
And I the underside.
Not 'til the loom is silent
And the shuttles cease to fly
Will God unroll the canvas
And reveal the reason why.
The dark threads are as needful
In the weaver's skillful hand
As the threads of gold and silver
In the pattern He has planned.
He knows, He loves, He cares;
Nothing this truth can dim.
He gives the very best to those
Who leaves the choice to Him.
Here at Victory Baptist Church We would like to extend a warm
welcome to you and invite you to come and Worship the Lord with us, in
spirit and in truth.
Psalms 105:1 O give thanks unto the Lord; call upon his name
make known his deeds among the people.
2 Sing unto him, sing psalms unto him:talk ye of all his wondrous
works.
3 Glory ye in his holy name: let the heart of them rejoice that
seek the Lord.
4 Seek the Lord, and his strength: seek his face evermore.
---
COME WORSHIP WITH US THIS SUNDAY
AUGUST 8th 2021
Sunday School @ 9:45 a.m.
Worship @ 11:00 a.m.
Rev.Don Harris will be Preaching.
---
!

PSALMS 33:12
Blessed is the nation whose God is the Lord: and the
people whom he hath chosen for his own inheritance.

Let us Pray diligently, for our Country.

2 Chronicles 7:14
If my people, which are called by my name,
shall humnble themselves, and pray, and seek
my face, and turn from their wicked ways;
then will I hear from heaven, and will forgive
their sin, and will heal their land.
---
PSALMS 122:1
I was glad when they said unto me,
Let us go into the house of the Lord.
COME WORSHIP WITH US!
SUNDAY SCHOOL 9:45 a.m.
MORNING WORSHIP 11 a.m.
All though the State has lifted many of the Restrictions
we still want to be mindful of others.
We still encourage Mask to be worn.
Social distancing
and Hand washing.
Always be aware of the State guidelines.
We thank you!
---
If you would like to send
Bro. Larry Ritch
a Get well card
Please mail it to:
1101 Dunn RD S.E.
SILVER CREEK GA. 30173
---
What do the Scriptures say?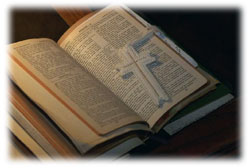 HEBREWS 4:15-16
15 For we have not an high priest, which cannot
be touched with the feeling of our infirmities;
but was in all points tempted like as we are, yet
without sin
16 Let us therefore come boldly unto the throne of
grace, that we may obtain mercy, and find grace to
help in time of need.
---
Some Graphics provided by:
www.myfreeclipart.com
Please send
Prayer Request to:
victory1440@yahoo.com
Our Church theme :
2 Peter 3:18
But grow in grace, and in the knowledge
of our Lord and Savior Jesus Christ. To him be
glory both now and for ever, Amen..
If you have any questions about our Church
or suggestions about our web-site,
please send us your email.
---
---